EVAPCO COOLING TOWER Solutions & Aftermarket parts
Cooling towers are integral to the efficient functioning of thermal systems across various sectors, including power plants, data centers, and HVAC systems in commercial buildings and campuses. By employing the evaporative cooling principle, cooling towers enable water to come into contact with ambient air, causing evaporation and heat absorption, which in turn cools the remaining water. Given the demanding conditions within cooling towers, it is essential to carefully design, manufacture, and install components that can withstand moisture and potential corrosion.
As a leader in cooling tower manufacturing, EVAPCO excels in offering comprehensive solutions for the selection, specification, and production of cooling towers, as well as their maintenance, service, and optimization. Key cooling tower operators, such as commercial and industrial building owners, mechanical contractors, hospitals, building management organizations, and governments, rely on cooling towers as mission-critical equipment and, as a result, necessitate timely and effective repair, modification, and enhancement solutions.
In partnership with the Mechanical Resource Group (MRG), EVAPCO provides extensive solutions for replacing cooling tower parts and components for cooling towers manufactured by BAC, Marley, IMECO, and EVAPCO.
5 Reasons to Choose EVAPCO Cooling Tower Parts for all Cooling Tower Brands
1. Replacement Fill Kits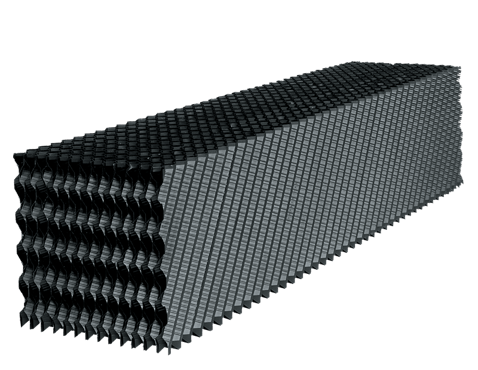 Cooling tower fill serves as the heat exchanger for all open cooling tower designs. Composed of PVC, the fill is subject to scale buildup and brittleness after years of water and air flow exposure. Original Equipment Manufacturers (OEMs) recommend replacing cooling tower fill every 12 years to maintain optimal thermal performance. Efficient cooling tower operation ensures proper approach temperatures, preventing excessive energy waste due to poor heat rejection in water-cooled HVAC equipment. An EVAPCO fill kit replacement can provide a significant return on investment for chiller operation and electrical consumption, particularly if your cooling tower's designed approach temperatures have been compromised by years of scale buildup and airflow restrictions on the PVC heat exchanger. Customized to your specific cooling tower, EVAPCO fill kits are designed to meet or exceed original equipment performance and specifications, guaranteeing continued cooling tower efficiency.


2. Drive Systems: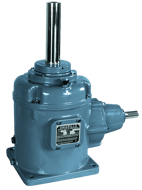 EVAPCO cooling tower parts offer both belt and sheave, and gearbox, driven solutions. Belt and sheave drive systems utilize a single PowerBand Belt which provides efficient and reliable performance that does not require oil maintenance and can be easily sourced and replaced in minutes. This is particularly important for mission-critical operations that cannot afford downtime due to emergency failures. Gear drives must transmit and withstand significant forces while operating reliably for extended periods. EVAPCO gear drive components are purposefully designed for the corrosive environment of a cooling tower.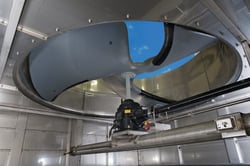 Alignment and oil maintenance of gearboxes are more crucial for longevity. In partnership with MRG's cooling tower specialists, EVAPCO ensures the correct installation of new cooling tower parts for maximum life.


3. Hot Water Basins and Sheet Metal Panels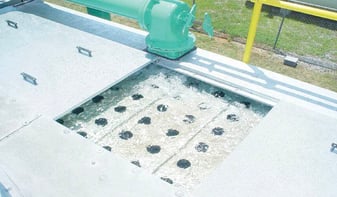 Components such as hot water basins and various panels, exposed to moving and evaporating water, may eventually require replacement due to the corrosive environment of cooling towers. EVAPCO offers custom-engineered replacement panels and hot water basin replacements for your specific cooling tower, regardless of the brand. These components can be galvanized, 304 stainless steel, or 316 stainless steel, ensuring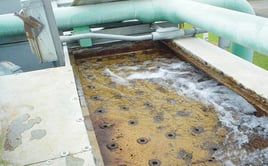 optimal performance and durability. Each hot water basin is supplied with new nozzles and an engineered nozzle layout drawing to optimize water flow and minimize scaling issues that could reduce efficiency and shorten the fill's lifespan.
4. EVAPCO Cooling Tower Fan Shaft Kits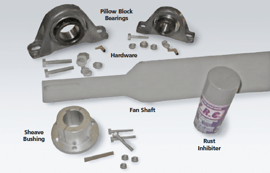 When appropriately designed, manufactured, maintained, and operated, fan shafts and bearings in cooling towers can provide long operating life. However, factors such as runtime, or maintenance issues may necessitate premature repair or replacement. As an industry-leading expert in cooling tower fan shafts and bearings, EVAPCO provides tailored replacement components for various applications, each designed to withstand the corrosive environment of cooling towers.


5. Forced Fan Wheels
Forced draft cooling tower fan wheels, responsible for transferring large air volumes, must be meticulously designed and constructed for optimal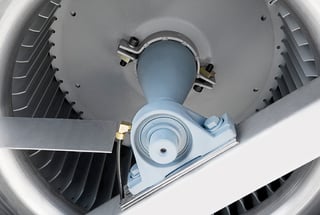 performance and corrosion resistance. As an industry authority in cooling tower fan wheels, EVAPCO offers replacement models for a wide range of products. Given that replacing a cooling tower fan wheel is often an unplanned emergency, ensuring accuracy the first time is crucial.



EVAPCO COOLING TOWER Parts & Components keep you operational
EVAPCO cooling tower parts & components are designed to maintain cooling tower operations and ensure rapid restoration of operational availability. Mechanical Resource Group (MRG) is proud to represent EVAPCO and provide access to their full range of service components. Contact MRG to discuss your cooling tower requirements, including optimizing your tower or swiftly restoring its operation using EVAPCO cooling tower components.