vibration and isolation expertise
MRG specializes in solutions for mechanical isolation, acoustic floating floors, and structural isolation systems. Our partnership with Mason Industries establishes MRG as the leader in the Tennessee market.
Vibration solutions are critical to minimize noise interference for your building residents, employees, and guests.
Isolation solutions are essential to ensure that critical mechanical systems have the resiliency to continue operation after a seismic event.
What is vibration and isolation?
The downward vibration transmission from rooftop HVAC equipment to a building is absorbed using mechanical noise and vibration isolators. Engineered solutions can also isolate entire structures from the upward ground vibration from trains, roads, or significant natural events.
MRG experts understand vibration and isolation solutions, including highly-technical and intricate design and installation processes.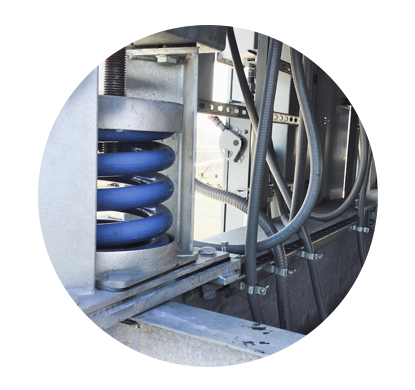 Comfort and resiliency
Your employees and guests expect a comfortable acoustical experience. So whether you install a weight room above a restaurant or a mechanical room over an auditorium, acoustic and vibration management is critical for occupant comfort and equipment longevity.
Mason Industries' building isolation solutions help convert undevelopable real estate due to neighboring ground vibrations into productive spaces by ensuring that ground frequencies from trains or industrial machine frequencies do not impact your building.
Mission-critical operations like hospitals and emergency services require isolation solutions for resiliency during and after a natural disaster.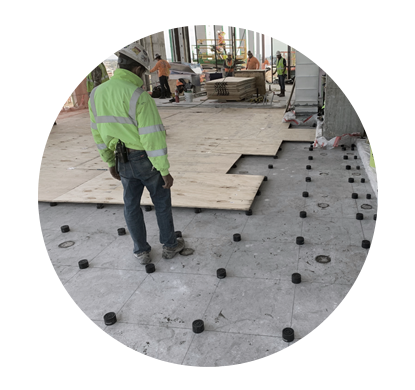 Installation expertise matters
When designing and coordinating the installation of vibration and isolation solutions, it is essential to work with an expert. MRG understands how to manage, label, and organize the thousands of separate pieces that make up this specialized equipment.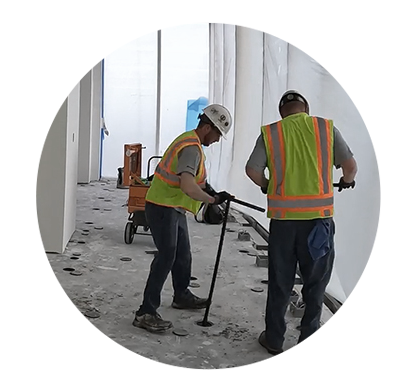 Market leader
MRG is the only company in Tennessee that installs floating floors. Our team has more training in vibration and isolation solutions than any of our competitors.
We ensure the people inside your building can operate peacefully, safely, and without external mechanical distractions.
Ready to get started?
When you work with MRG for your Vibration and Isolation solutions,
we are with you at every step of your project's lifecycle.