Sustainability
MRG partners with the most sophisticated and forward-thinking HVAC equipment manufacturers dedicated to energy-efficient design.
We understand energy efficiency. Whether your sustainability goal is to reduce your carbon footprint, save water, reduce utility expenses or comply with ESG requirements, we can help you accomplish and maintain your efficiency goals.
With more than half of all new construction projects striving for LEED certification, MRG brings the expertise and passion for meeting the highest standards in sustainable HVAC design.
Industry leading
sustainable partners
Our network of more than 30 vendor partners is key to our success, including Daikin, EVAPCO, Distech Controls, and ABB. These companies deliver some of the most innovative and energy-efficient HVAC equipment on the market.
MRG offers seasoned, responsive experts who look for the best solutions for your budget, efficiency, and comfort. We build systems to suit your needs and present a lifecycle analysis for you to make the most confident decision for your HVAC needs.




Energy measurement supports your sustainability goals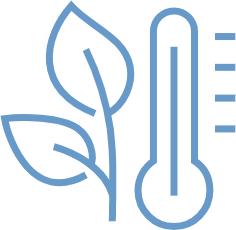 With a strong focus on data, we know how to detect energy waste of all kinds. Whether it's as simple as turning off specific equipment at night or replacing an outdated system, we are experts at making your building more efficient.
Sustainable HVAC solutions can deliver actual cost savings over your HVAC system's full lifecycle. There are also rebates and financing solutions specifically created to encourage investment in sustainability. MRG can help you navigate every step in the process.
Don't know where to start?
Contact MRG today for a free Energy Star Portfolio Manager benchmark to understand how your facility compares to similar buildings in your area.