Expertise In Variable Refrigerant Volume
MRG is a proud partner with Daikin Comfort Technologies, the inventor and leading manufacturer of Variable Refrigerant Volume (VRV). Our team offers the expertise to design and support every step.
What is VRV?
Variable Refrigerant Volume (VRV), also known as Variable Refrigerant Flow (VRF), is the future of HVAC technology. VRV provides flexible zoning and refrigerant management that delivers only the refrigerant required for precise temperature and humidity control of each zone, making it up to 30% more efficient than a standard DX HVAC unit.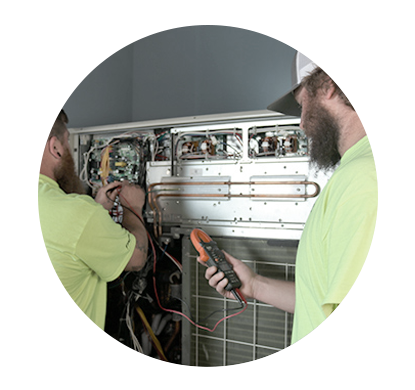 VRV efficiency and design
VRV is a newer, but established technology in North America and is gaining momentum with exponential growth in Tennessee. We recommend VRV when customers want to maximize comfort, space, efficiency, and minimize their carbon footprint.

MRG experts understand how to effectively incorporate VRV into your existing building and support the right system design for new construction projects. In addition, we have helped our clients recoup hundreds of thousands of dollars in utility and government rebates to help fund VRV projects.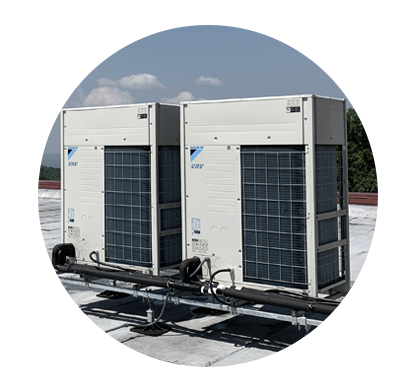 Key benefits of VRV systems
Energy-Saving Operation – Inverter compressor technology delivers the least amount of required refrigerant and the highest energy savings available.
Individual Control – The system enables climate control to heat and cool different zones simultaneously, providing precision comfort.
Adaptable Design – The ability to provide 'ductless' comfort control makes VRV an attractive architectural option for historic commercial spaces.
Flexible Layout – The layout of VRV is highly flexible because one outdoor unit can connect to 64 indoor units.
Quiet Operation – VRV is perfect for areas sensitive to noise pollution.
Ready to get started?
When you work with MRG, you benefit from our expertise and partnership with Daikin VRV to design the most efficient, contemporary HVAC solutions.