Variable Frequency Drive Expertise
MRG is a leading provider of Variable Frequency Drives (VFD) in North America for industrial and commercial applications.
What is a Variable Frequency Drive?
A VFD is a motor controller that manipulates electric motor voltage, allowing precise motor speed and torque control. Other industry terms for VFD are variable speed drive, adjustable frequency drive, adjustable speed drive, AC drive, microdrive, and inverter.
Today, most commercial and industrial electric motors do not operate at full speed but limit themselves to only the speed required for efficiency, torque, precise control, and comfort.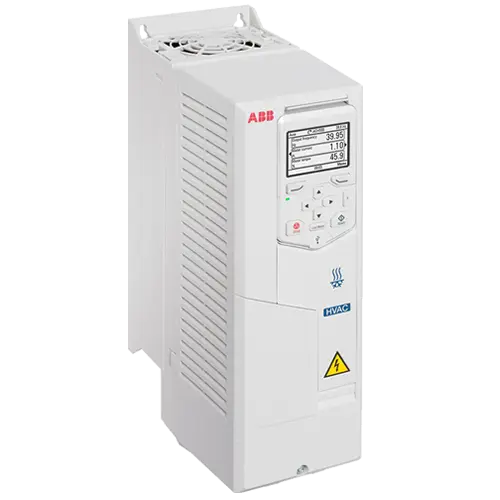 VFD Expertise
The MRG team has expertise in the complexities of Variable Frequency Drives. We assist in selecting, programming, repairing, and even installing VFDs for many motor control scenarios, including pumps and fan motors, dam lock gates, wastewater treatment plants, industrial presses, and conveyors.
We understand the benefits of VFDs and the complexities that nonlinear electrical loads have on our grid. MRG has the resources to identify and measure total harmonic distortion and help customers with IEEE 519 compliance.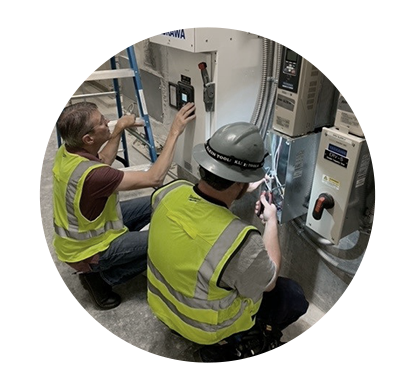 Why Should I Use A VFD?
Reduce Energy Consumption
Precise Control
Extend Equipment Life
Reduce Maintenance
Want to learn more? Watch our Symposium on IEEE519 Compliance and VFD Solutions.
Ready to get started?
When you work with MRG for your VFD solution,
we are with you at every step of your project's lifecycle.