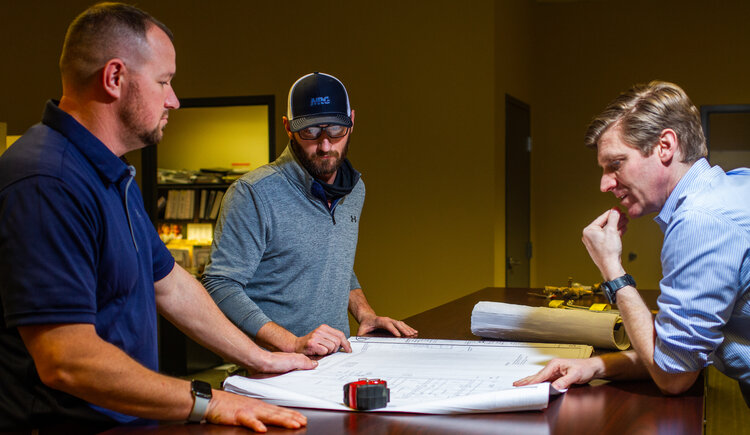 MRG began in 2006 as a family business in Nashville, TN. David purchased Mechanical Resource Group from Greg Smith, who started the company as a small hydronics representative with five employees. Sons Matt and Jon joined thereafter and by 2011, the company had doubled in size, serving across Middle Tennessee.
With roots in pumps and hydronics, MRG has expanded its expertise to include over 15 categories, specializing in HVAC and controls. Over the past 15 years, MRG has established its position as the market leader in Nashville through its mission to serve one customer at a time.
Today, MRG is distinguished by three characteristics:
Family business, locally led and directed
MRG specializes in engineered solutions for sustainable design and energy efficient HVAC systems. Our team knows our market and strives to satisfy each customer with long term solutions that make business sense. When you call, you get direct access to the leaders on our team.
Driven by service
We love what we do. With a commitment to solving our customer's problems, we strive to serve our clients as we ourselves would like to be served, one relationship at a time. MRG is a recognized leader in education and training for the HVAC community.
Technical Expertise
MRG is known for its technical proficiency. As a technical company, we solve problems with the know how and capabilities that set us apart from our competitors.