For ABB Motors MRG is Your Reliable Stocking Distributor in Nashville!
Mechanical Resource Group (MRG) is committed to offering ABB Baldor-Reliance motors in stock with immediate availability here in Nashville, Tennessee. MRG will keep your system and business running when you need a replacement motor to keep critical equipment operational.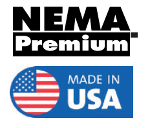 ABB is an industry-leading manufacturer of efficient, easy-to-install motors, durable, and proudly made in the USA. With designs that meet or exceed NEMA Premium efficiencies, Baldor-Reliance motors keep your fans, pumps, and other critical equipment operating reliably and economically.

Whether you own, operate, or service a commercial building, hospital, university, K-12 school, or other facility, Baldor-Reliance motors and MRG are your one-stop shop.
Consider five reasons to work with MRG on your next motor replacement.
Time is money, one stop stock shop for abb motors
At MRG, we understand your need to source replacement motors without extensive searching or travel outside Nashville. MRG maintains an extensive inventory of ABB motors to provide you with a one-stop experience so you don't have to leave town to get a motor.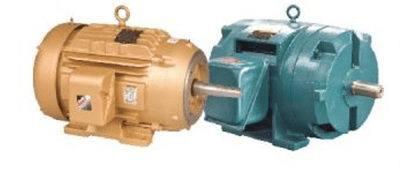 To make your life easier, same-day shipment is available, with next-day delivery to your facility or site.
High horsepower service for abb motors
We prioritize efficiency and delivering excellent service. Our dedication lies in swiftly preparing your orders, whether they're for immediate pickup or rapid shipment. Our ultimate goal is to assist you seamlessly from start to finish in completing your HVAC projects without any complications.
Allow our experts to aid you in identifying crucial details such as frame size, choosing between rolled steel and cast iron housing, selecting open drip-proof with a C-Face, or fulfilling any other motor requirements you have. Our knowledgeable team will thoroughly cross-reference all motor manufacturers to pinpoint the precise equivalent Baldor-Reliance motor. This ensures you can promptly get your customers back up and running.
We are motor matchmakers: get the right abb motor size hassle free
Installing a replacement motor should be quick and seamless – but that only works with the right motor and frame size.
We've all been there—dealing with misaligned bolt holes that turn a quick job into an all-day affair. That's why we're dedicated to nailing the correct frame size right off the bat. Our expert team is trained to right fit your motor, saving you time on the job.
We ensure your field installation or service replacement is fast and frustration-free by working with you to confirm the correct frame size, voltage, HP, RPM, efficiency, options, and fit for your project - so the motor installs to the same mounting points and hold down bolts as the original motor.
MORE MOTOR FOR YOUR MONEY
MRG offers premium products, such as Baldor-Reliance electric motors, at competitive pricing! Our value is second to none, as our parts staff provides personalized service and sales support throughout selecting the correct ABB motor and any other replacement components.
Help your bottom line by purchasing ABB motors with a proven quality and reliability track record without paying high costs or spending valuable time driving around town.
World renowned motor skills
ABB is a world leading motor manufacturer. Direct replacement ABB motors are readily available, as are service parts to maintain and repair critical equipment.
Baldor's catalog of special purpose motors and wide option range easily accommodate specialty applications.
If you need a consistent partner for your application, contact our MRG parts counter team for competitive pricing, quantities, and availability at partscounter@mechanicalresource.com or call us at 615-921-4700.